Issue:
Summary: The user has an automation project expected to run across platforms and browsers. Also, the user doesn't want to customize the keyword but use directly the Katalon keywords.
More detail:
The user has an automation project expected to be able to run across platforms and browsers.


These tests are being written and executed both on a co-workers machine (windows 10) and mine (macOS), both of us are on the latest version of the respective operating systems.
Additionally the browsers being tried are both Firefox and Chrome (latest versions as of Monday Sept 20th)
For instance, User A and User B run the same automation project, but only User A can run the entire project successfully.


The differences between User A and B are Test data, Platforms and Browsers

The User B cannot click on an element successfully even though he composes his own custom keywords below
Solution:
1. Web UI Click keyword: There is a discrepancy between Click by Selenium WebDriver and Click by JavaScript.
Browse to the link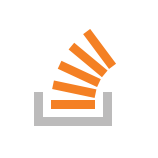 WebDriver click() vs JavaScript click() that may give a good read for the user to understand this difference.
In 7.2.5, we shipped a built-in click keyword called
[WebUI] Enhanced Click that leveraged the JavaScript.
2. Web UI sendKeys
The user added some codes to make sure the action is performed at the right timing.
Timing issue is notoriously annoying and we know that so Smart Wait comes helpful here.
SmartWait is enabled by default yet I just want to make sure the user is using it.
Currently, SmartWait applies to Chrome and Firefox only so if you run the test in Edge Chromium or Headless, this can explain why you need to do custom scripts. In 8.2.0, we support Smart Wait on Edge Chromium and make it waits for Fetch APIs. So if your website is using Fetch API, Smart Wait can be of great help.